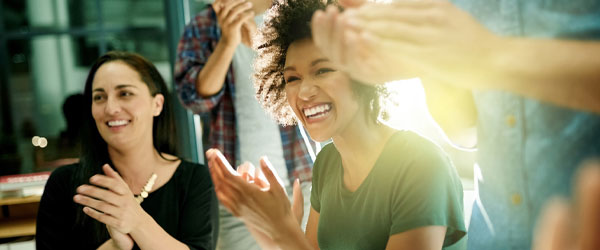 As a member of the OSCPA, you receive exclusive access to quality CPE, a broad network of accounting professionals and member benefits that match exactly what you need.
Here are some of the many perks of OSCPA membership you can utilize anytime, anywhere.
Get connected with Evolve!
Evolve is the OSCPA's members-only online community that helps members to network remotely. With Evolve, you can stay up to date on advocacy efforts, get answers to tough questions, ask for feedback on unique issues and provide guidance to your peers.
Get local CPE programming at a great discount.

Did you know your membership offers 20 hours of free CPE? Take full advantage of the Lunch + Learns, self-study, Town Halls, and other great options available at no cost. Plus, you'll save even more money with your member discount on popular seminars, conferences, webcasts and on-demand CPE. Check out all of the great options available. 
Find qualified employees or a new career on our Job Source.

Whether you're looking for new talent in your area or wanting a career change, the OSCPA's Career Resource Center is just the spot. Browse exclusive job opportunities, find the perfect candidates for your company or organization and get access to discounts and resources.
Enroll your firm in the only statewide CPA directory.

Individuals and businesses seeking financial services often rely on the OSCPA to refer them to local, qualified practitioners. The OSCPA's Find Your CPA program meets this need. Would you like to see your firm listed? Enrollment is only $75 annually and is exclusive to OSCPA members.
Become part of our grassroots advocacy efforts.

The OSCPA protects the integrity of the accounting profession and prestige of the CPA license through its advocacy efforts. Discover how you can make an impact by voicing the needs and issues of CPAs and their clients to Oklahoma's legislators. Get involved with our Legislative Contact Program and help build critical connections with your representatives and serve as their point of contact for accounting-related issues.

Where will you start? Discover a complete list of valuable member benefits and renew your membership today.