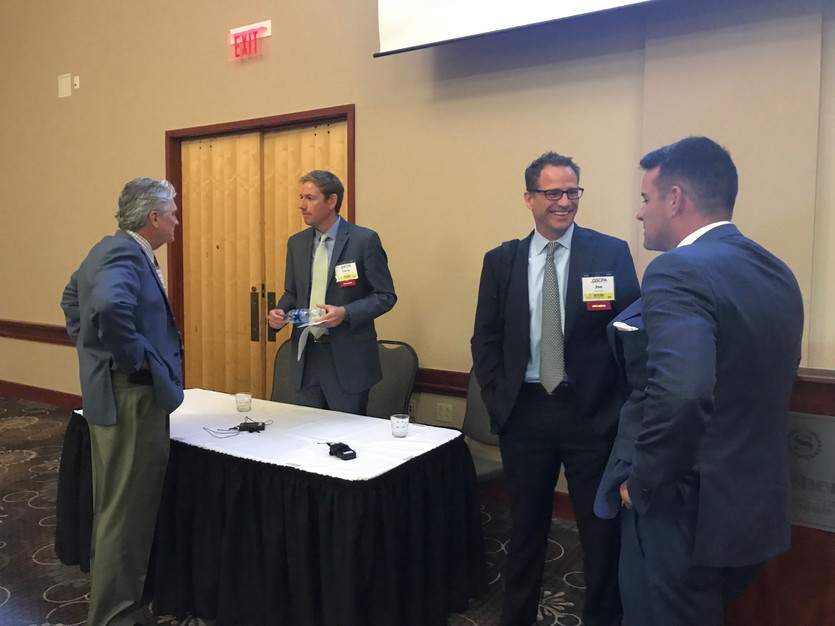 Last week, more than 70 CPAs gathered in Oklahoma City to get insights into the intricacies of oil and gas taxation with local and national speakers.
On August 29 in Oklahoma City, the OSCPA's Oil & Gas Conference industry leaders and financial experts in the oil and gas field, including the chairman of Petroleum Alliance of Oklahoma's Oilfield Services Fundraising Auction Committee, Ethan House, and the director of regulatory affairs at the Petroleum Alliance of Oklahoma, Howard Ground.
Attendees gleaned insights into global prospects for energy demand growth and the primary risk factors to global oil production. Sessions also examined the main components of Accounting for Income Taxes for Oil and Gas Industry as required by FASB ASC 740 and explored the impacts of current property tax trends that will impact the 2019 tax liability and much more.
Looking for more opportunities to catch oil and gas updates? Check out these upcoming classes and webcasts in our catalog.