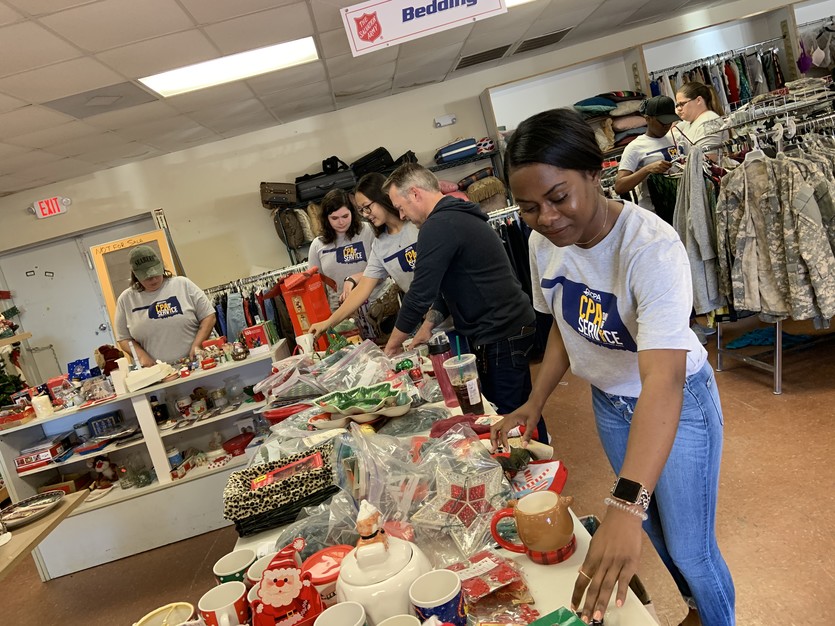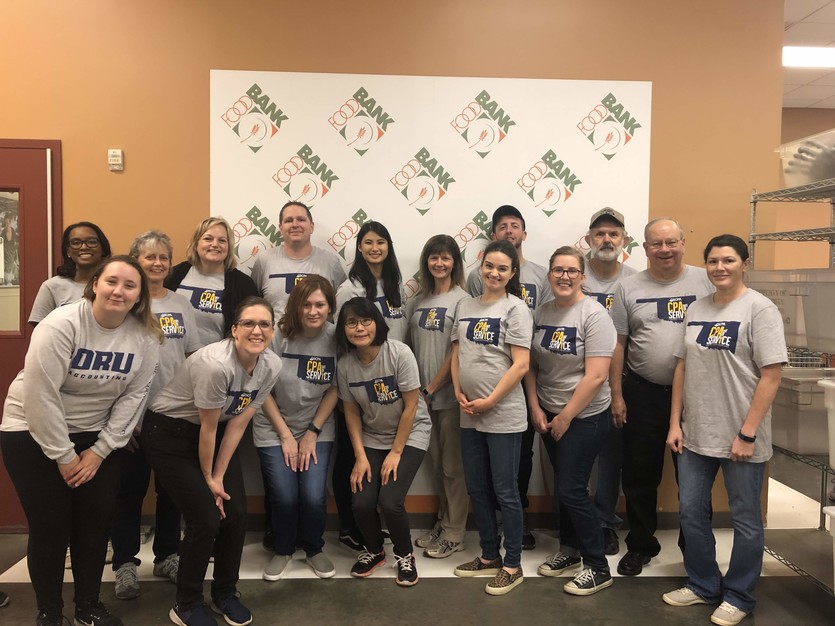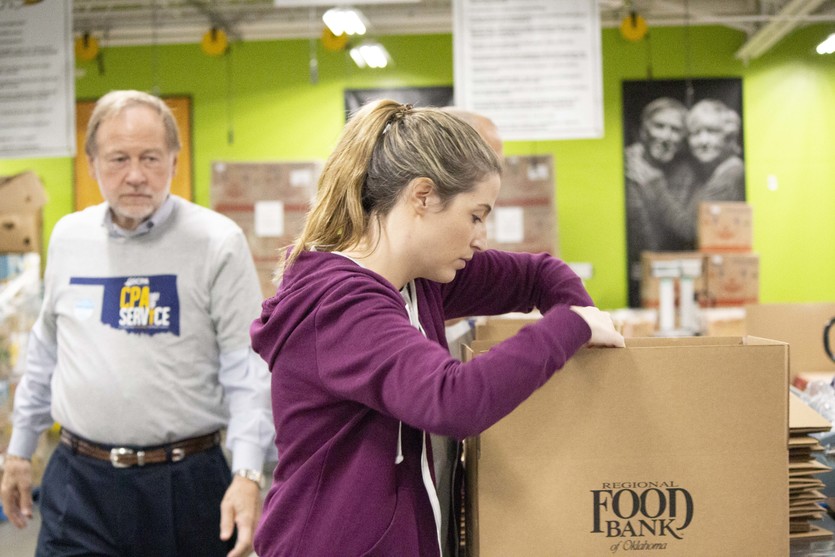 If there's one thing we know, it's how much our CPAs love their Oklahoma communities.
Members put that love into action during the OSCPA's sixth annual CPA Day of Service on October 18, 2019. The statewide event included 170 volunteers, 15 groups and 12 organizations across 11 cities and towns. 
Thank you to the groups that participated this year:
Baldwin & Company
BKD CPAs & Advisors
Cameron University Accounting Club
CBEW Professional Group
CCK Strategies PLLC
Crawford & Associates, PC
ECU Accounting Club
Gray, Blodgett & Company PLLC
KPMG
L Guy Smith CPA
Muret CPA PLLC
Peters & Chandler
RL Hudson & Company
Stanfield + O'Dell PC
Wedel Rahill & Associates
See our photos and add your own in our 2019 CPA Day of Service Google album.