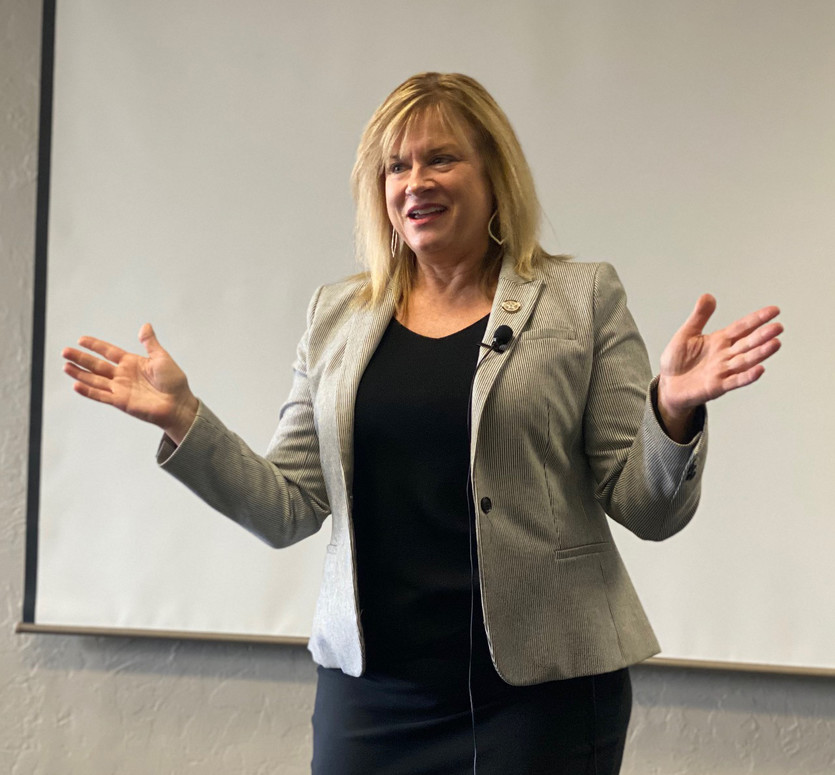 On January 8, the OSCPA's Young Accounting Professionals (YAP) group hosted its first Lunch + Learn of 2020, Pizza + Politics: Advocating for Yourself and Your Profession. 
YAP members joined Leslie Osborn, the Oklahoma State Labor Commissioner, for live and webcast presentations on how to build relationships with their legislators and how to use their designation in the political process. On-site attendees also enjoyed pizza from Empire Slice House.
Osborn encouraged attendees to act on behalf of themselves and their profession at the legislative level, including through events like CPA Day at the Capitol. "Don't wait until there's an issue; proactively build those relationships," Osborn said.
YAP Lunch + Learn programs are designed to address issues unique to young professionals by providing expert speakers on topics important to them. Lunches are included as part of the registration fee and the programs are sponsored by the Young Accounting Professionals Committee. The Lunch + Learns are also simulcast live for your convenience!
YAP Lunch + Learns
If you missed the January Lunch + Learn and still want to network with your fellow young accounting professionals, mark your calendar for our upcoming special events or future Lunch + Learns.
Learn more about the Young Accounting Professionals group. Questions?Contact membership@oscpa.com so we can help!