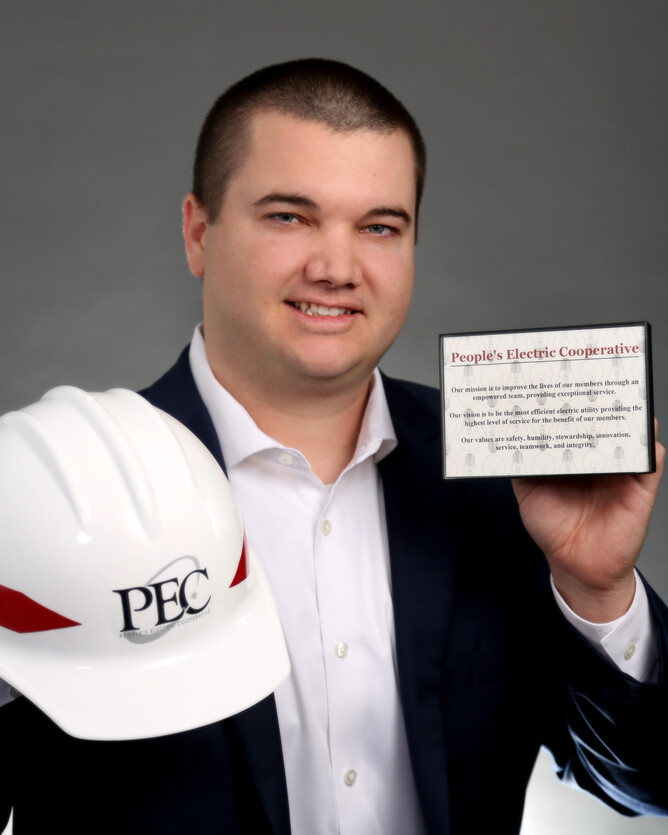 Mason Groves, CPA, was one of only 30 CPAs honored by the American Institute of CPAs (AICPA) as a member of the Leadership Academy's 12th graduating class. Groves was selected based on his exceptional leadership skills and professional experience for the four-day program, which will be hosted October 5-8.
A 2020 OSCPA Trailblazer, Groves attributes his endurance to his upbringing in the Future Farmers of America (FFA) in Byng, Oklahoma.
"I started my involvement in the Byng FFA Chapter during my 8th grade year and continued my involvement until my high school graduation in May 2010" Groves explained. "During this time, I was a part of two state championship judging teams and obtained my sate FFA degree during the spring of 2010."
Groves was inducted into the Byng FFA Nate Burris Hall of Fame in May of 2014 and considers it his most significant personal achievement. "I strongly believe the hard work ethic I developed throughout my childhood and FFA years has given me the ability to maintain an effective work-life balance between my career and my family," Groves said. "I have the utmost respect for this program and appreciate the opportunity I was given to be involved in such an amazing organization."
Groves successes didn't end there. After just two and a half years in public accounting, Groves was given the opportunity to become the new director of accounting for People's Electric Cooperative, which provides electrical service to nearly 16,000 customers across 11 Oklahoma counties.
"This opportunity was truly a blessing, as it gave me the ability to not only serve the community I grew up in by assisting PEC's mission of 'improving the lives of their members through an empowered team providing exceptional service,' but also allowed me to see additional opportunities to serve my community in other areas," Groves said.
Groves volunteers with organizations like Leadership Ada, United Way and the Ronald McDonald House. He also coaches tee-ball and stays involved with his alma mater, East Central University, by attending career nights and giving advice to accounting students.
The AICPA Leadership Academy was designed to strengthen and expand the leadership skills of promising young professionals while they network with a peer group of talented and motivated CPAs.
The Leadership Academy features career-development workshops and sessions with some of the accounting profession's most prominent influencers, including Tracey Golden, CPA, CGMA, chairman of the American Institute of CPAs and Barry Melancon, CPA, CGMA, American Institute of CPAs president and CEO, Association of Certified Professional Accountants CEO.
Participants were selected from public accounting firms of all sizes, business and industry, academia and consulting firms.
The 2020 Leadership Academy attendees were recommended by their employers, state CPA societies and/or volunteer organizations. Candidates submitted resumes and a statement explaining how participating in the Leadership Academy would impact them personally and professionally. They also wrote an essay on the topic "The future will bring significant changes to the accounting profession. What do leaders have to get right in order to successfully lead?"
To date, more than 385 CPAs have participated in the AICPA Leadership Academy, many of whom have gone on to take on leadership positions in their firms, businesses and volunteer organizations.
For more information about the AICPA Leadership Academy, visit AICPA.org/Leadership.