Did you know your OSCPA membership includes 25 unique benefits?
Join our membership team September 24 at 10 a.m. for a special webinar that will explore all the benefits available to you and answer your individual questions. The Society is here to serve accounting professionals at every part of their career pathway and help you get the most value out of your membership.
Understanding your benefit options not only helps you grow your business or career faster, but also helps you become a part of a network you can rely on.
Sign up today for free and join OSCPA director of membership, Garrett Hammonds, as he provides an overview of the OSCPA's diverse benefits. 
This webinar is free for all members and is not recommended for CPE credit.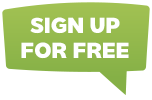 Worried about going virtual? We have you covered. Check out our Virtual CPE Resource Center.