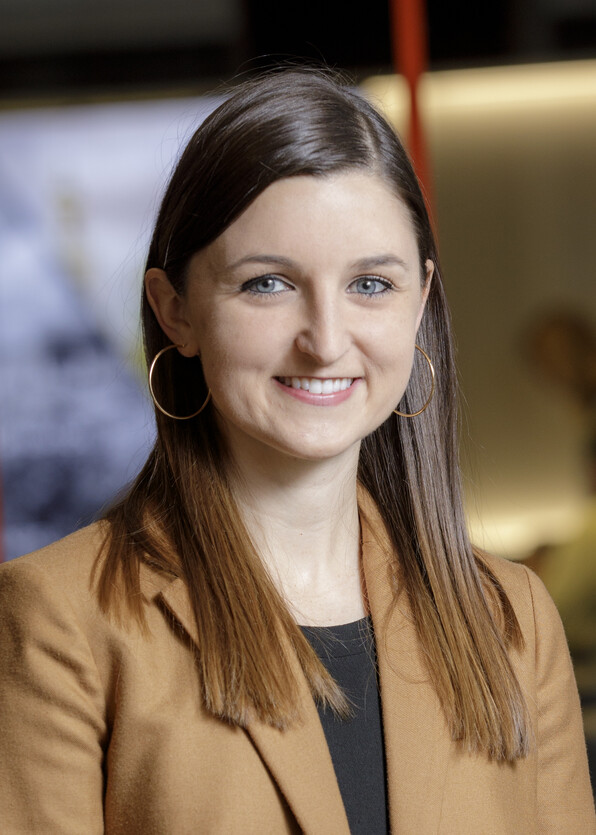 Rachel Cox, CPA, was awarded the Oklahoma State University (OSU) 2021 Greiner Excellence in Teaching Award.
This honor encourages and rewards teaching excellence in OSU's Spears School of Business.  
Cox, an OSCPA member for seven years, is a professional practice instructor and has been teaching accounting at OSU since 2017. She graduated from OSU with both her bachelor's and master's degrees in accounting in 2012. After graduating and passing the CPA Exam, she spent four years working as an auditor at Ernst & Young (EY) and a year and a half working for BOK Financial in Tulsa before joining the OSU accounting faculty.
OSCPA member and head of OSU School of Accounting, Dr. Audrey Gramling, CPA, said she is pleased Cox has been recognized with this award. 

"Rachel consistently goes above and beyond for her students," Gramling said. "She uses interactive and innovative teaching practices that result in student engagement, student satisfaction and effectiveness in achieving desired learning outcomes."

The Greiner Excellence in Teaching Award recognizes an outstanding undergraduate and graduate faculty member each year. Recipients are nominated by Spears School of Business students and professors. 

The Greiner Excellence in Teaching Fund was established in 1987 by Ken and Leitner Greiner.