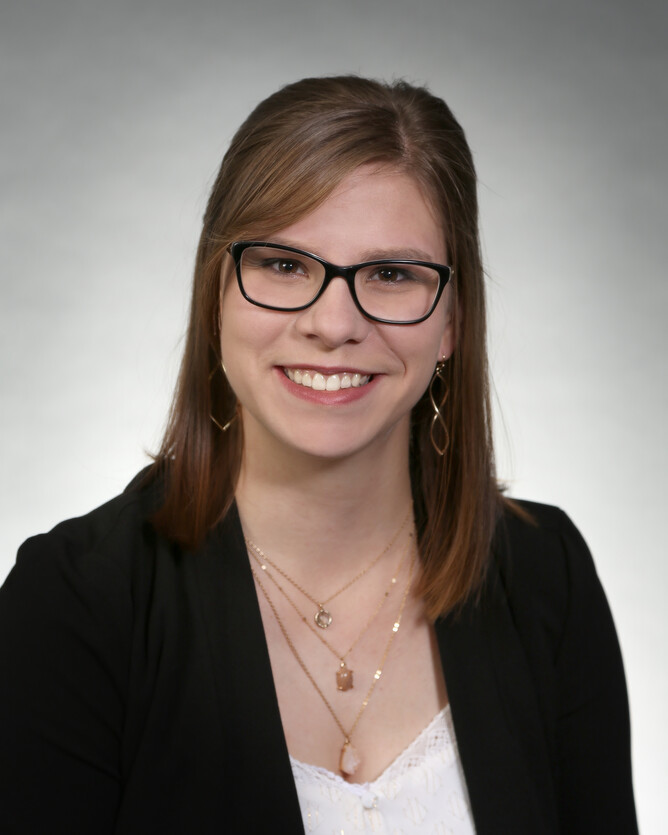 Lauren Crawford, CPA, a tax senior with Hogan Taylor LLP in Tulsa, understands the great achievement of obtaining her CPA in her own life and in others'.
"We all know the CPA exam is a rough ride that often leaves us with wounded prides, flailing memories in everything aside from studying, and nightmares of forgetting everything in the middle of FAR," Crawford said. "It's because of these battle scars that many CPA's consider those three little letters such a great achievement."
Not only was Crawford finishing her masters and studying to sit for the CPA exam she was also preparing to welcome her first child. Her plan was to use her maternity leave to study for her exams.
"If you've ever had a newborn, I'm sure you can understand the folly in my thinking," Crawford explained. "It was far more time consuming and exhausting than what I had given it credit. There were many occasions I attempted to begin studying, but I couldn't retain anything."
"If all that doesn't seem complicated enough, let's add another ingredient to the mix. Just a couple of months after returning to work, my husband and I began the building process for our new home. By itself, building the house was very stressful, and we ran into many complications along the way."
Crawford passed all four parts of the exam without any retakes and now uses her experience to encourage others who are studying for the exam. Crawford currently serves on the YAP Committee and has been a member of the OSCPA for three years.
Ben Gray, CPA, a tax senior manager with Hogan Taylor, said, "Lauren is the ultimate team player. She is the first to offer help when needed and always does so with the most positive attitude. She values personal relationships and enjoys getting to know her clients. These relationships help her provide exceptional client service. Lauren is a great example and resource for our new staff. She is patient and always the go-to person when they have questions."

Know someone who should be honored as a member of the 2022 Trailblazers Class? Learn more and make a nomination today.