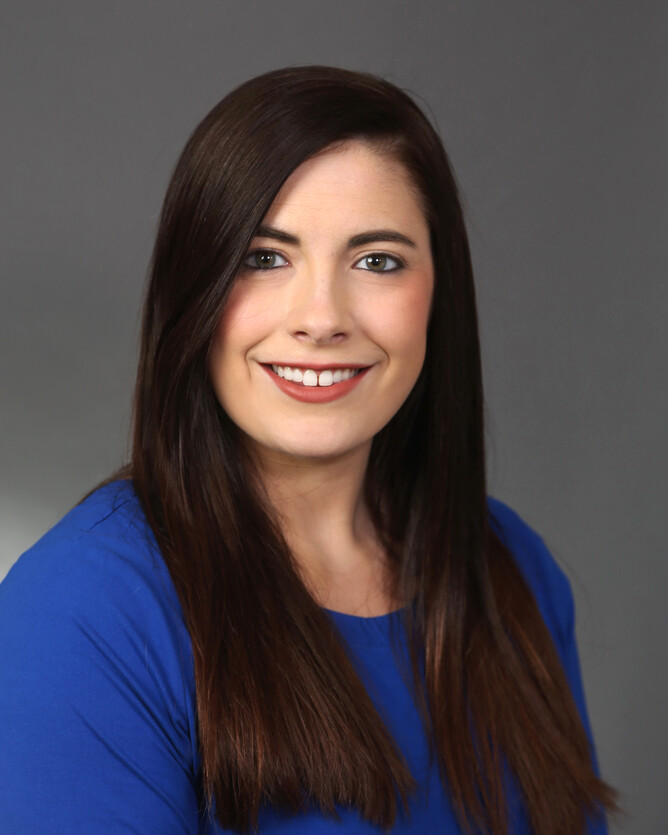 The OSCPA is looking forward to celebrating the important moments in our members' lives in our new segment, Members on the Move. 
What better way to start than by celebrating the exciting achievement of a member who is passionate about serving her clients and Society, while still aspiring for greatness in her career.
The OSCPA would like to extend a big congratulations to member Amanda Halverson, CPA, who is one of 30 CPAs selected for the AICPA's 13th Leadership Academy class.
As a four-year OSCPA member, Young Accounting Professionals committee chair and 2018 Trailblazer award winner, Halverson is already making rank at the OSCPA. And now, her leadership skills and professional experience have caught the attention of the AICPA as well. 
Halverson is a tax senior manager for Eide Bailly in Oklahoma City and has worked in public accounting for nearly 10 years. 
To land her position, Halverson submitted an essay answering the question, "The future will bring significant changes to the accounting profession. What do leaders have to get right in order to successfully lead?"
At the four-day Leadership Academy program this October, Halverson will attend career-development workshops and learn from some of the most prominent figures in the CPA community, including William (Bill) Pirolli, CPA/CFF/PFS, CGMA, chairman of the AICPA and Barry Melancon, CPA, CGMA, AICPA president and CEO, Association of Certified Professional Accountants CEO.
 The OSCPA is proud of Halverson and excited to see what she achieves. 

Have you made a recent achievement, career change or received an honor? We want to showcase you! Share your news or nominate someone else for the OSCPA's Members on the Move by emailing communications@oscpa.com.