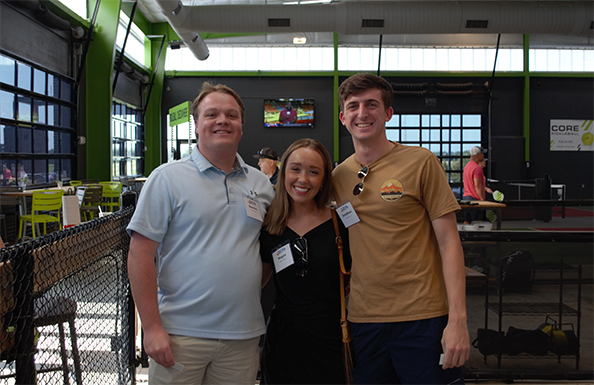 Get a head start on your career advancement by joining the OSCPA's Young Accounting Professional's Committee.  
The OSCPA has networking and CPE opportunities specially geared to our YAP members. These include Mix & Mingles and Lunch + Learn events throughout the year.
With several opportunities on the calendar, now is the time to secure your spot on the YAP Committee. 
Save the date for these future events:
August Mix & Mingle | August 19, 2021
October Lunch + Learn | October 19, 2021
October Mix & Mingle | October 21, 2021 (Oklahoma City & Tulsa)
November Mix & Mingle | November 11, 2021 (Oklahoma City & Tulsa)
January Lunch + Learn | January 18, 2022
YAP members also impact the CPA profession by developing programs that educate students and associate members about their career options. 
Take the next step in your career and join the Young Accounting Professionals Committee today!