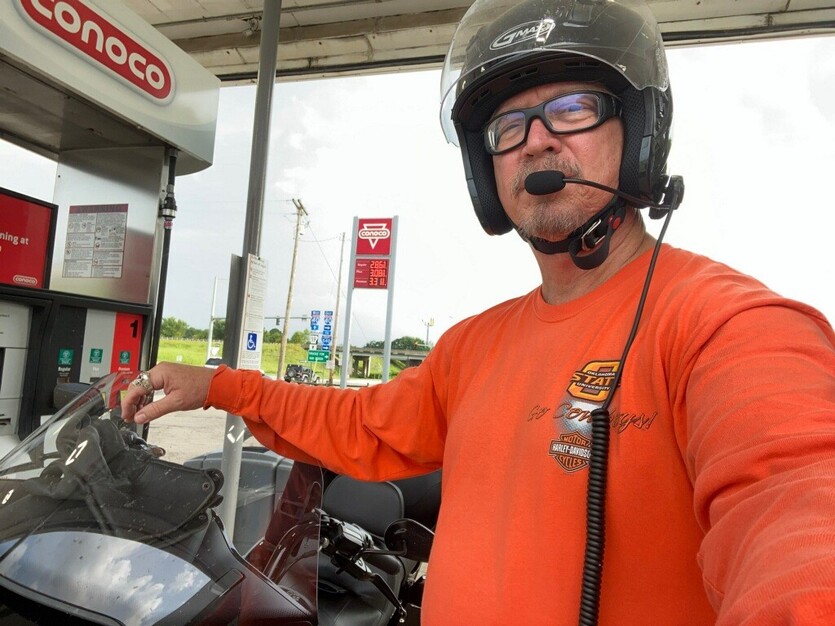 How far would you go to support the OSCPA's Educational Foundation? Tony Scott, CPA, Esq. went 1,080 miles to support the cause. 
With the help of Scott and his trusty motorcycle, our members have raised $2,620 to go toward scholarships for Oklahoma college students studying accounting. 
To conquer the Iron Butt Challenge, Scott left Edmond, Okla. at 5:30 a.m. on Saturday, July 17. He made his way through five states, stopping in Van Buren, Ark., Arkadelphia, Ark. and Natchitoches, La.
"It's a great day to ride and raise scholarship money for students studying accounting in Oklahoma," Scott said during the trip.
After a full day of riding, Scott finally reached The Lodge at Gulf State Park in Gulf Shores, Ala. where the OSCPA's Beach Conference took place.
Thank you to everyone who donated and followed Scott's ride on social media. The OSCPA is proud to promote the accounting profession through scholarships, which is only possible with the generous support of our CPA community.
Today, July 22, is the last day donations can be made to Scott's campaign for the Educational Foundation. Visit OK.cpa to make a pledge. Thank you for your support!