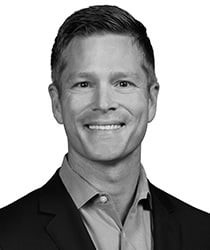 Your clients have questions, and Adam Leavitt, CFP®, can help you give them answers, even in the face of uncertainty. 
Leavitt specializes in comprehensive financial planning and asset management at Disciplined Investments, LLC and has 15 years of experience helping clients navigate the challenges put forth by an uncertain financial climate. 
Leavitt's presentation, Advising Clients: Definitiveness Despite Uncertainty is the OSCPA's virtual August Lunch + Learn and will take place August 17 from 12-1 p.m. 
In addition to his clear head and ability to decode the source of a client's confusion, Leavitt takes pride in his ability to understand people and work with diverse clients.
"CPAs are often the first place people go for unbiased assistance in making financial decisions," he said. "When CPAs help clients make decisions, they're much more valuable."
If Leavitt's mastery over decision making interests you, attend his Lunch + Learn to learn more about how he interprets client needs and communicates solutions effectively. 

Leavitt took some time to answer a few questions for the Wire:

Wire: In your opinion, what is the key to success?
Leavitt: Making mistakes.
Wire: What books or podcasts do you recommend for professional development and inspiration? 
Leavitt: I enjoyed reading "Sapiens" by Yuval Noah Harari. It certainly helped expand my mind.

Wire: What's at the top of your bucket list and why?
Leavitt: 100 mile gravel bike race, because it's adventurous, and I've never done it before.