Growing your firm's advisory services business and generating more revenue requires an understanding of marketing and the resources that unlock its full potential.
Fortunately, the OSCPA Knowledge Hub is offering a free guide to help you tackle the marketing side of growth.
To help the increasing number of firms shifting to value-add advisory services, Four Ways to Grow Your Advisory Services with Marketing explores the benefits of an all-in-one solution for promoting thought leadership and maximizing advisory opportunities – all while increasing your firm's bottom line.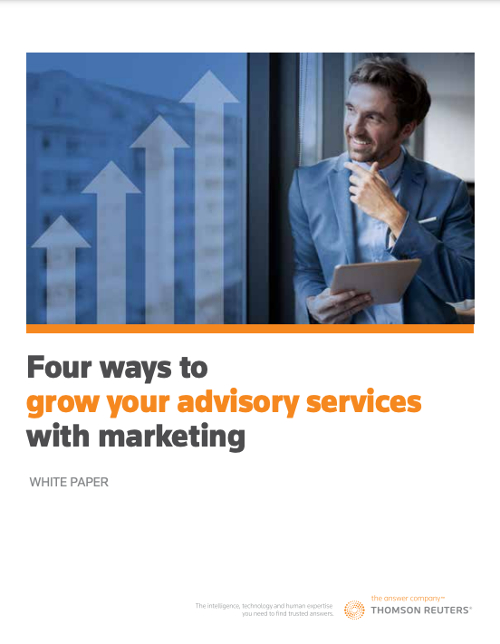 This white paper reviews four key topics and provides helpful examples of the most effective marketing strategies to boost your firm's visibility.
From making that initial connection with prospects and clients, to a surprisingly successful marketing tactic, to the importance of social media and more, you'll walk away with tangible action items and ideas to help you maximize your efforts for a better ROI.

Learn more about the new and improved OSCPA Knowledge Hub (in under 2 minutes)!