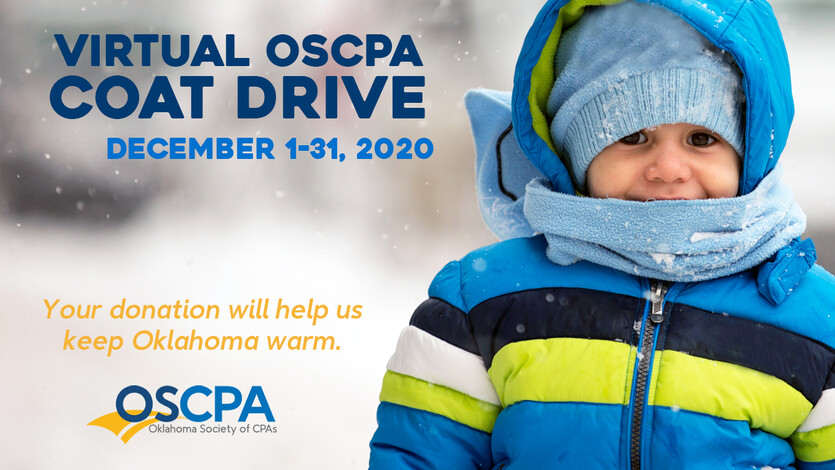 The OSCPA will embrace the season of giving next month at its annual coat drive.
Last year's coat drive brought in more than $11,000 in donations, meaning the OSCPA and its membership were able to provide approximately 500 coats to those in need. This incredible outpouring of support ensured the Salvation Army locations in Tulsa and Central Oklahoma City could fulfill their entire winter-wear needs. 
We are excited once again to watch our members embrace the holiday spirit and compassion for their community.
The coat drive fundraiser opens today and will run through December 30. 
In addition to contributing to the coat drive, members are invited to mingle with their peers and be bearers of good tidings at the OSCPA's December Mix & Mingle, hosted by the Young Accounting Professionals Committee.
The Mix & Mingle festivities will take place on December 1 from 5:30 - 7:30 p.m at locations in Tulsa and Oklahoma City. Members attend free and can contribute to the coat drive for a chance to win prizes!
We can't wait to watch our members come together to bring warmth and well wishes to each other and the community. 
Thank you to our coat drive sponsors:
 Thank you to our December Mix & Mingle sponsor: