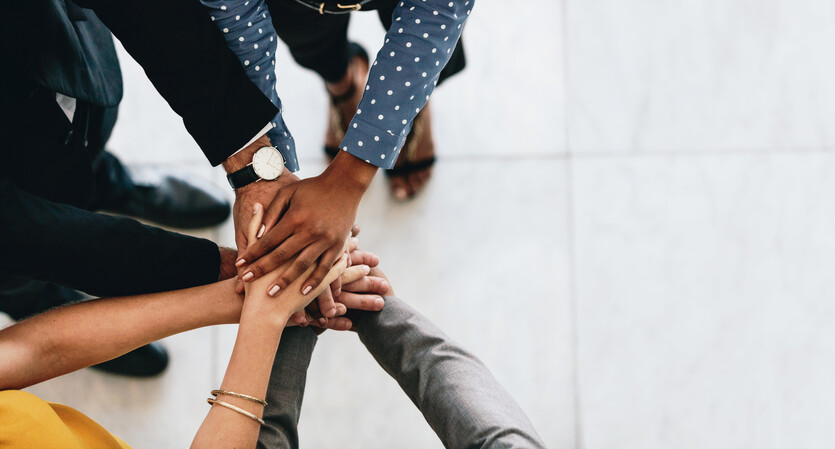 You already know that your membership to the OSCPA provides you with an array of benefits to help you network, build your skills and stay up to date on news in the profession. 
However, the true value of your membership begins with you!
Explore all the ways your involvement brings meaning to the Society and shapes the legacy you will leave on the CPA profession. 
Amplify your voice
The new OSCPA Voices program makes it easy to utilize your voice and perspective in support of the profession. By matching opportunities with your unique skillset, OSCPA Voices ensures your message will be heard in a way that is comfortable and convenient for you. Learn more about getting involved as a CPE discussion leader, media contact, contributing writer, academic speaker, financial literacy ambassador or digital influencer.
Support the future of the profession
The OSCPA's Educational Foundation supports students in Oklahoma on their journey to becoming CPAs. Last year, the Foundation provided $47,000 in scholarships, and we are eager to continue to grow this impact. By contributing to the Foundation's scholarship fund, you are directly helping aspiring CPAs in Oklahoma. 
Get connected
Networking with the Society benefits you and your peers! By attending OSCPA networking events, you get the chance to collaborate with other CPAs and become a leader in your Society. To get started, sign up for the OSCPA's Annual Members Meeting. This 104-year-long tradition is the Society's biggest networking event of the year and the perfect opportunity to get to know other CPAs across the state and celebrate a year of accomplishments.
Engage with an OSCPA Committee
Members of all types and experience levels are encouraged to participate on OSCPA Committees and Resource Pools. Being involved is a great way to meet your colleagues, give back to your profession and have an impact on its future. Plus, the OSCPA has 21 Committees and Resource Pools to choose from, ensuring that you will find your perfect fit.
Become an advocate
Leave a long-lasting legacy on the profession by participate in the Society's advocacy efforts. Get started by contributing to the CPA-PAC. The PAC financially supports candidates who understand the needs of CPAs,  consequently holding them accountable to the needs of their constituents.
The OSCPA's Legislative Contact Program ensures that Oklahoma's legislators hear the perspectives and needs of the state's CPAs and their clients. Sign up to build a meaningful connection with your representative that reinforces the voice of CPAs and influences policy and legislation.

Renew your membership and learn more about the ways you can build meaningful connections with your fellow members and raise your voice in support of the CPA profession.