Last week, the OSCPA's members braved stormy weather and their busy schedules to attend several events that brought value to their membership.
On Wednesday, May 4, members joined us in the CPE classroom, online and at the State Capitol for networking, learning and advocacy.
The OSCPA hosted two pre-conference seminars in its Learning Center to kick off the annual Governmental Accounting and Auditing Conference. 
Attendees learned from subject-matter experts Kency Duarte, CPA, and Jake Winkler, CPA, about preventing governmental and nonprofit fraud, as well as critical changes affecting not-for-profit standards.
Meanwhile, at the Capitol, members had the opportunity to network with their legislators in the Senate Assembly Room. Elected officials in attendance included:
State Auditor Cindy Byrd, CPA;
Rep. Gerrid Kendrix, CPA;
Sen. Tom Duggar, CPA;
Sen. Marty Quinn;
Rep. Mike Dobrinski;
Rep. Avery Frix;
Rep. Nicole Miller;
Sen. Roland Pederson and
Sen. Adam Pugh.
At the event, several representatives referenced the vital role CPAs play in Society and the influence they can have on the decisions of lawmakers by serving as subject-matter experts.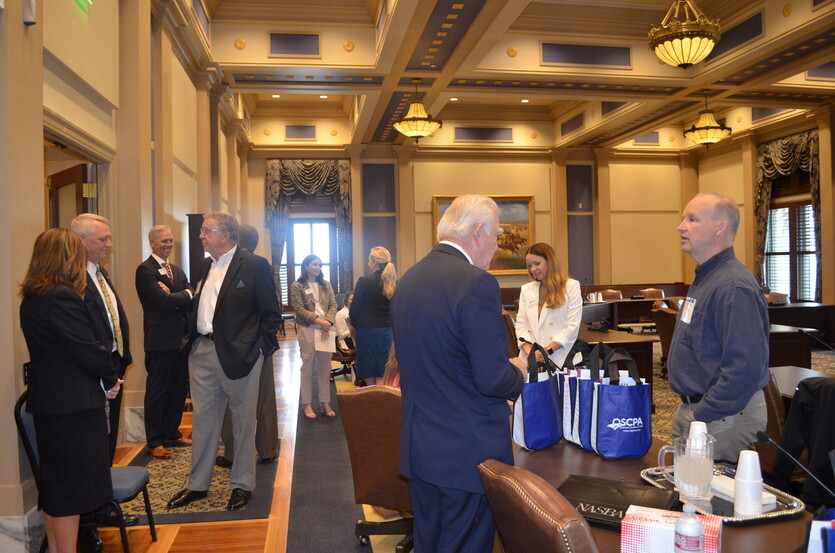 On Thursday, May 5, nearly 400 members gathered online and in person at the Embassy Suites in Norman, Okla. for the Governmental Accounting and Auditing Conference and Leadership and Media Training event.
At the Governmental Accounting and Auditing Conference, attendees received up to 17 hours of CPE credit covering ethics, Yellow Book, GASB updates and more.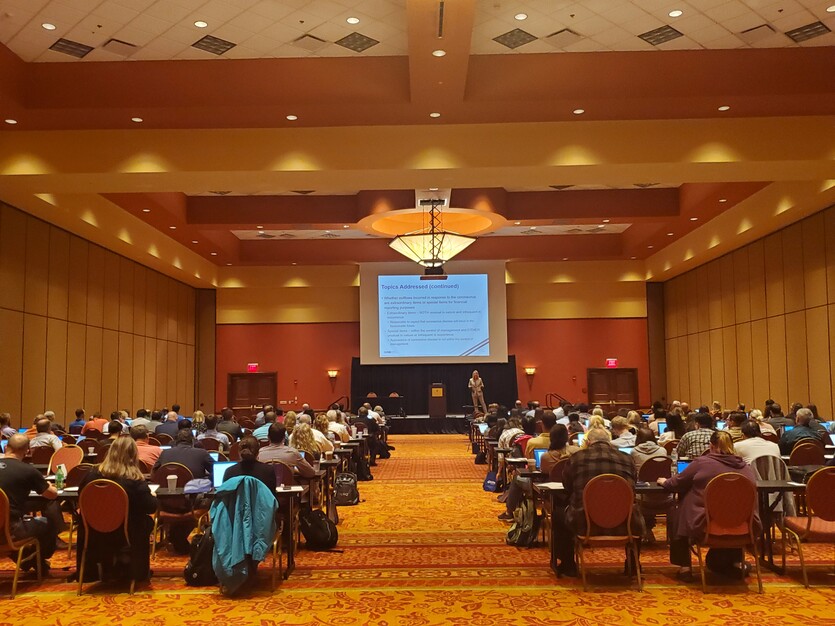 At the Leadership and Media Training, several OSCPA board members and chapter officials dove into topics designed to make them more confident and successful leaders in the CPA profession. 
The event's speakers included:
Former lobbyist and nonprofit CEO Anne Roberts, who discussed tips for meaningful board involvement and guidance for successful media interviews;
Parliamentarian for the Oklahoma House of Representatives C.J. Cavin, who provided a video discussing the important details of parliamentarian procedures;
And digital marketing strategist Meg McElhaney, who gave advice on creating an impactful and authentic digital brand for CPAs.
Attendees also received free headshots and participated in practice media interviews.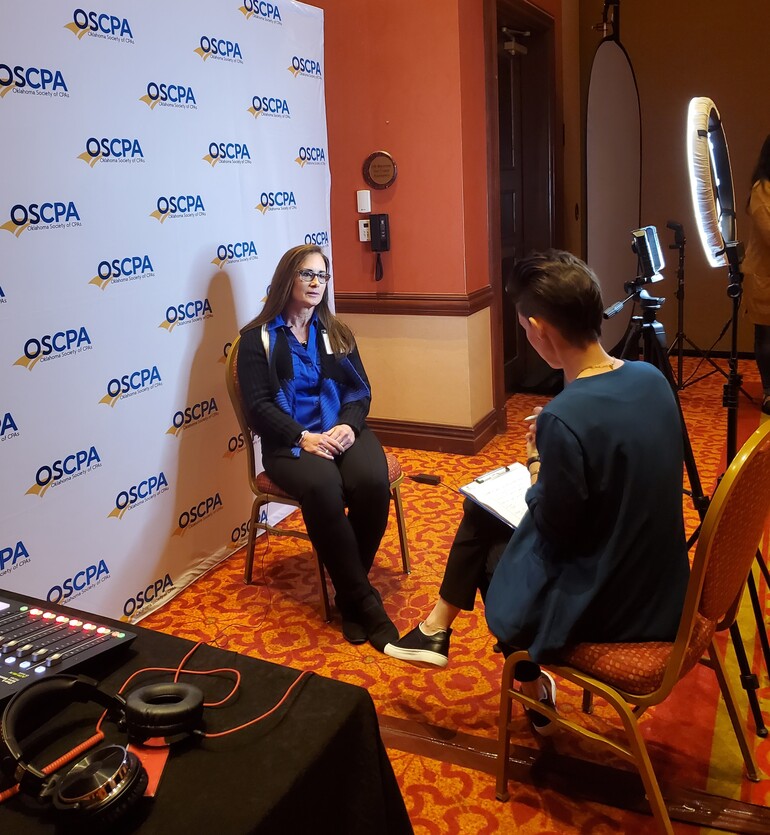 Looking to take part in future OSCPA networking, advocacy and CPE events? Renew you membership today and received 20 hours of CPE for FREE.