Nearly 40 members representing more than 6,000 CPAs across the state met at the State Capitol on Wednesday, March 11, to meet with legislators and discuss budgets, taxes, protecting the public's interest and other issues. In its fourth year, CPA Day at the Capitol, continues to be a pivotal day of representation at the State Capitol for the CPA profession, allowing OSCPA members to offer their financial expertise as a resource to legislators.
Cynthia Cox, CPA, said, "Advocacy is one of the most vital functions of the OSCPA.  The Annual CPA Day at the Capitol event is an important way for our members to get an idea of how they can support their profession. The president of Cox Holsted & Associates in Oklahoma City added, "It also allows us to begin to form relationships with our legislators  in an informal setting.
"Once I meet my legislators face to face, I am far less intimidated by them, especially if I want to give my input on a particular piece of legislation. I have found that they truly do listen to what their constituents have to say. After all, they do work for us."
OSCPA President and CEO Blaine Peterson, CPA, JD, added, "We are excited that this event continues to grow in popularity with our members." He added, "As CPAs, our members are in perfect position to gauge business economy, tax reform, budget issues and more. We are happy to serve as advisors to create the most responsible fiscal policy possible for the people of Oklahoma."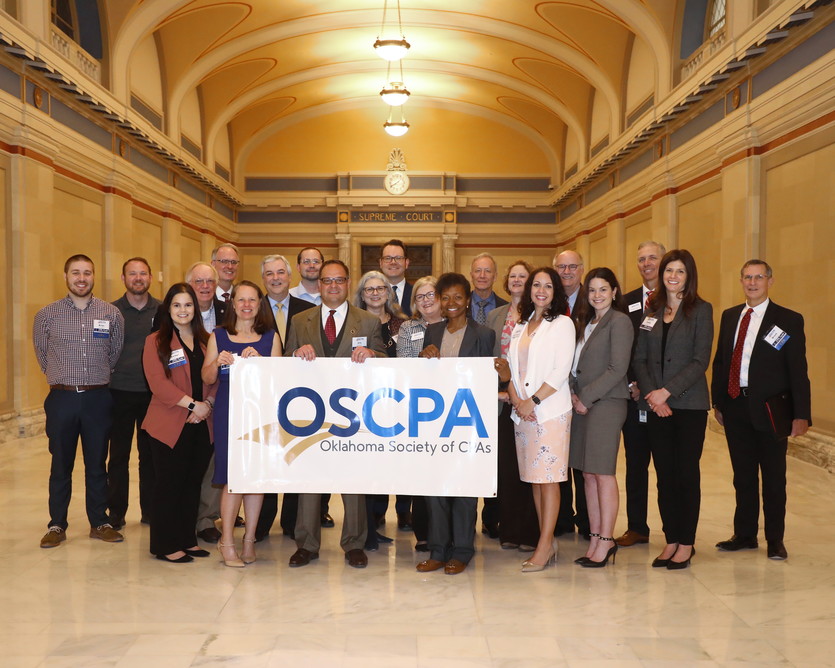 Find out how you can become more involved in OSCPA advocacy efforts.