More than 40 CPAS—representing more than 6,000 CPAs across the state—met at the State Capitol on Wednesday, March 13, to meet with legislators and discuss budgets, taxes, protecting the public's interest and other issues. In its third year, CPA Day at the Capitol, continues to be a pivotal day of representation at the State Capitol for the CPA profession, allowing OSCPA members to offer their financial expertise as a resource to legislators.
The chairman of the OSCPA Taxation Committee, Ted Blodgett, CPA, JD, CVA, ABV, CGMA, a partner with Gray Blodgett & Company in Norman, said, "With recent changes to both the federal income tax code and the state income tax code, it is more important than ever for CPAs to reach out to their legislators to let them know the concerns both the CPAs and their clients have. These changes affect almost all Oklahoma taxpayers." 
Cynthia Cox, CPA, president of Cox Holstead & Associates in Oklahoma City, said, "This is a great, no-pressure way to meet your legislator and find out how things work at the Capitol. For anyone who has ever said, 'There ought to be a law,' this is a first step in finding out how 'We the People' can impact our legislation by using the power of our voices."
OSCPA President and CEO Blaine Peterson, CPA, JD, added, "We are excited that this event continues to grow in popularity with our members." He added, "As CPAs, our members are in perfect position to gauge business economy, tax reform, budget issues and more. We are happy to serve as advisors to create the most responsible fiscal policy possible for the people of Oklahoma."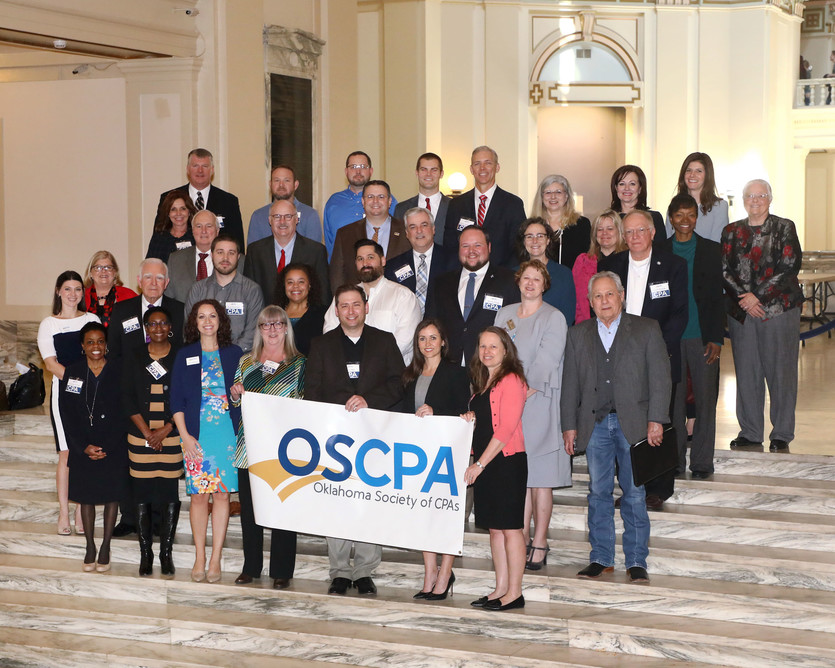 Find out how you can become more involved in OSCPA advocacy efforts.