As of March 15, the IRS has processed 73.5 million returns of the 75.9 million returns it has received. With less than three weeks to go before the April 15 deadline, that's a little more than half of the 150 million returns the agency expects to receive this year. While the IRS reports the average refund amount is lower this year—by $3—refund checks are still averaging $2,957 each.

Unfortunately, not everyone receives a refund, but if you're fortunate enough to qualify for one this year, the Oklahoma Society of Certified Public Accountants offers five tips on using the money wisely.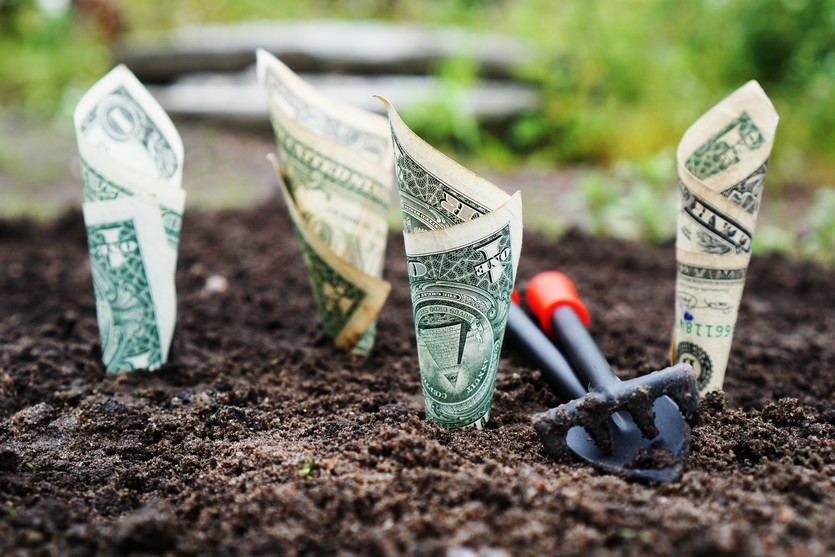 Eliminate your debt. Lowering your outstanding high-interest debt should be one of your top priorities when you receive a tax refund or any other type of cash bonus. While you can certainly get more immediate satisfaction from a vacation or other type of splurge, being able to knock down outstanding debt balances will put more money in your pocket in the long-term. Once you pay off your credit card or other consumer loans, you'll save yourself on all the interest you might have paid on those balances in the coming months or years. It's almost always a good idea to pay off high-interest consumer loans, such as credit cards, first.  
Set it aside for a rainy day. Building a nest egg, a rainy-day fund or even just wanting to have a little extra cash is never a bad thing. Do you set aside a little money each week or month in a savings account? Are you contributing to a retirement plan? If not, or if you're not happy with the amount you've been saving, you might consider placing your tax refund in a savings account, secure investment or to add to or open a retirement account. It's not as much fun as a trip to the beach or the mall, but down the road you'll be happy you built this foundation for the future, especially in the event of a financial emergency. It could end up saving you from a costly loan.
Make needed repairs or improvements. If you are facing urgent home repairs, your car really needs new tires or your washer and dryer machines are on their last legs, this may be a great use of your refund. Keeping up with maintenance or purchasing new equipment can save you money if it's more energy efficient or if it helps prevent more serious (and expensive) problems later.
Think about your future. Will you or another family member be attending college in the fall? Do you usually have a lot of people on your holiday gift list? If you know that you have some big expenditures ahead of you — such as books or other college supplies or expensive presents or holiday entertaining — it may be a good idea to earmark your tax refund for these outlays. You might even consider hitting the sales and doing some of your seasonal gift buying now, which could not only satisfy the shopping urge, but also net considerable savings for buying in the off-season.
Splurge a little bit. Although we've advised against a big splurge, it might actually be wise to spend a portion of your refund on a small indulgence, such as a weekend getaway (check out the great deals at some of Oklahoma's state parks at http://www.travelok.com/state_parks) instead of a week in the Caribbean or a new appliance instead of a complete kitchen renovation. You're more likely to use your money wisely if you do allow yourself some small rewards. So, if you're thinking affordable luxury, go ahead and indulge yourself, a little. However, be sure that any spending you do fits in your overall budget.
Consider your withholding. If you received or will receive a tax refund this year, you might want to consider lowering your withholding on your regular paycheck, so you receive a little more money each week and have a smaller refund (or none at all) next year. The refund is actually your money, and that money could be used throughout the year to lower debt, save for an emergency or invest for the future. If you're not sure whether this change is right for you, talk to your CPA.
CPAs can do more than tax return preparation. They can assist with financial planning, offer advice and help you minimize your taxes. Be sure to contact your CPA with all your financial questions throughout the year, not just during tax season. Don't have a CPA? In Oklahoma, you can get a free CPA referral and free 30-minuted consultation from www.FindYourCPA.com. For more money tips, visit www.KnowWhatCounts.org, like Know What Counts on Facebook, and follow Know What Counts on Twitter.
With more than 6,500 members in public practice, industry, government and education, the OSCPA is Oklahoma's only statewide professional association of CPAs. Since 1918, the organization has continued to provide professional education, conduct quality reviews and promote and maintain high standards of integrity and competence within the accounting profession. The Money Management (Dollars & Sense) columns are a joint effort of the AICPA and the Oklahoma Society of CPAs, as part of the profession's nationwide 360 Degrees of Financial Literacy program. 
###