The OSCPA's CPE Tracker helps you organize your CPE credits all in one easy-to-find online location!
One place for all your CPE!
How it works:
CPE taken through the OSCPA is automatically tracked in your CPE Tracker portal.
CPE taken through non-OSCPA vendors can be manually logged at any time throughout the year.
Print transcripts at your convenience.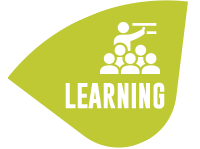 Other features!
Our CPE tracker page has an access portal to look up new courses to add to your transcript.
Easily open your CPE track from your OSCPA profile at any time.
Back to Benefits