Please enjoy the Ultimate Guide To Becoming A CPA!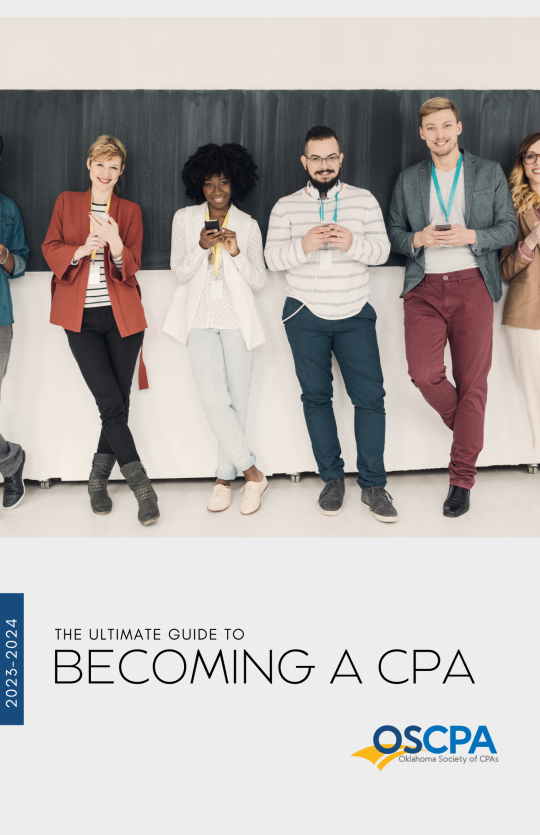 Looking to get involved with the guide?
Last year, the OSCPA distributed our Ultimate Guide to Becoming a CPA to 2,000 students across the state. If you are looking to develop your recruitment pipeline, this guide provides a unique, accessible opportunity. 

The guide is chock full of tips and references designed to help accounting students on their journey to earning their CPA and making connections to Oklahoma firms and companies. Contact membership@oscpa.com to get involved in next year's guide.